About Judge Shawn F. Bratton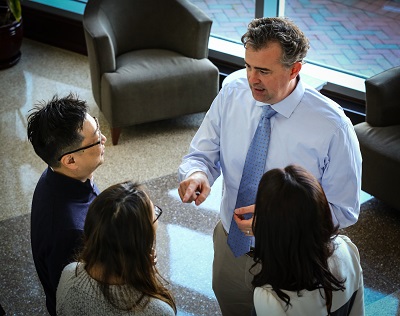 Shawn F. Bratton is a Gwinnett County State Court Judge serving in that capacity since September, 2014. Previously, he worked as a part-time Magistrate Court Judge for 2 years and has now entered his fifth year on the bench. Judge Bratton has spent his life in Gwinnett and was educated K-12 in Gwinnett County Public Schools. He graduated from Shiloh High School in 1990 after having competed in the Georgia Mock Trial Competition during his junior and senior years.
Judge Shawn F. Bratton has been Gwinnett County Court Judge since 2012 and is the only military veteran currently serving on the State Court bench. Judge Bratton's experience includes working as prosecutor for Gwinnett and Walton counties and for the cities of Suwanee, Duluth and Lawrenceville. He also worked for 9 years in private practice as civil litigator in the Gwinnett Judicial Circuit .
At the age of 18 he enlisted in the United States Navy Submarine force where he was trained as a Nuclear Missile Technician and was cleared for a Top Secret security clearance. He served honorably onboard the USS Pennsylvania, stationed out of Kings Bay Georgia, earning several accolades, including the Navy Achievement Medal for his role in combating an onboard fire, as well as earning Bluejacket of the Patrol for standing out as the number one enlisted person for his final strategic patrol. He was discharged with the rank of Petty Officer Third-Class on January 18, 1995 and returned home to Lawrenceville.
College and Law School
After leaving the Navy, Judge Bratton returned to Lawrenceville. He continued living in Gwinnett while he worked his way through the University of Georgia during which time he worked Friday and Saturdays in the restaurant industry. He earned his bachelor's degree in German in December 1997, less than three years after starting college.
With a technical background in electromechanical, hydro-electrical systems, and advanced electronics, he put his German degree and Navy experience to work as an engineering aid for the Siemens Corporation. Thereafter, Judge Bratton enrolled in Georgia State University College of Law and graduated in 2003. During law school he served as a law clerk at a firm in Cologne, Germany, as well as for famed Georgia lawyer Bobby Lee Cook, in Summerville, Georgia. Judge Bratton likewise served a semester with The Federal Defender Program, Inc., and spent a summer clerking for the late Hon. Harris Adams, at the Georgia Court of Appeals.
©2023 Friends to Elect Judge Shawn F.Bratton. All rights reserved.